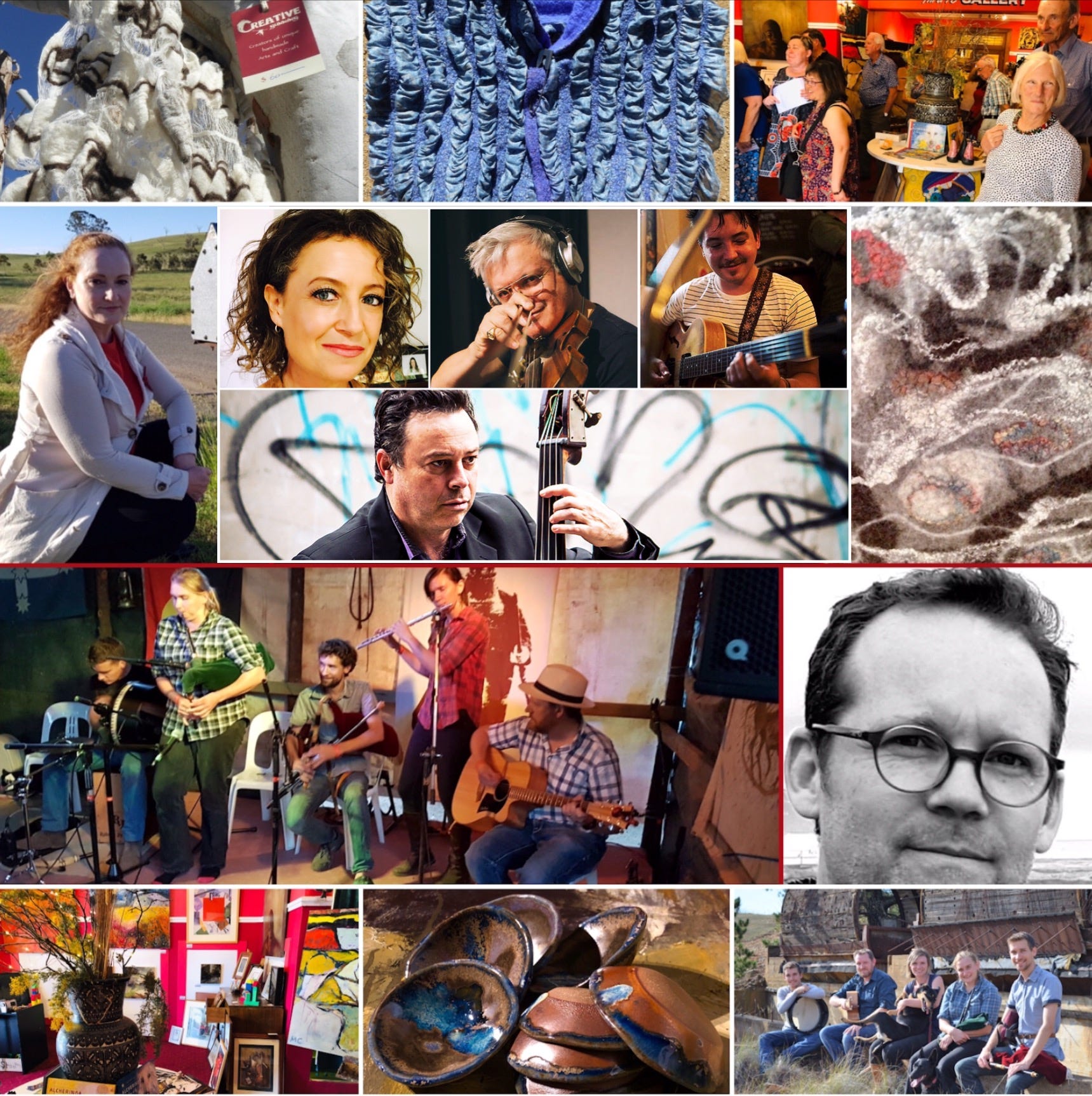 Gunning has a proud agricultural history together with a growing population of artists, artisans and crafters.

There are a number of very active Gunning arts practitioners and community cultural groups whose events and activities are worth exploring. Further information on what various groups can offer you is provided below.

In addition, several arts practitioners and cultural groups have banded together to create a community-run multi-event Gunning Arts Festival, held every two years. Explore our website for more information on past and upcoming Gunning Arts Festival events.

The events of the Festival are organised by different community groups and organisations. The organisation or group responsible for each event is clearly indicated in the information describing each event. Please get in touch with the groups if you would like to join in their activities, either as a participant or a volunteer.

The Gunning Arts Festival committee assists the individual event organisers by providing a schedule framework and promotion of the events, based on information provided to us by specific event organisers. Any queries regarding specific events need to be directed to the organisers of those events.

The Gunning Arts Festival committee is not responsible for any of the individual events organised by other groups held as part of the Gunning Arts Festival.

We hope you enjoy all the creativity Gunning has to offer.